MOGA Festival 2022
28 September, 2022 @ 12:00 PM

-

3 October, 2022 @ 4:00 AM

UTC+0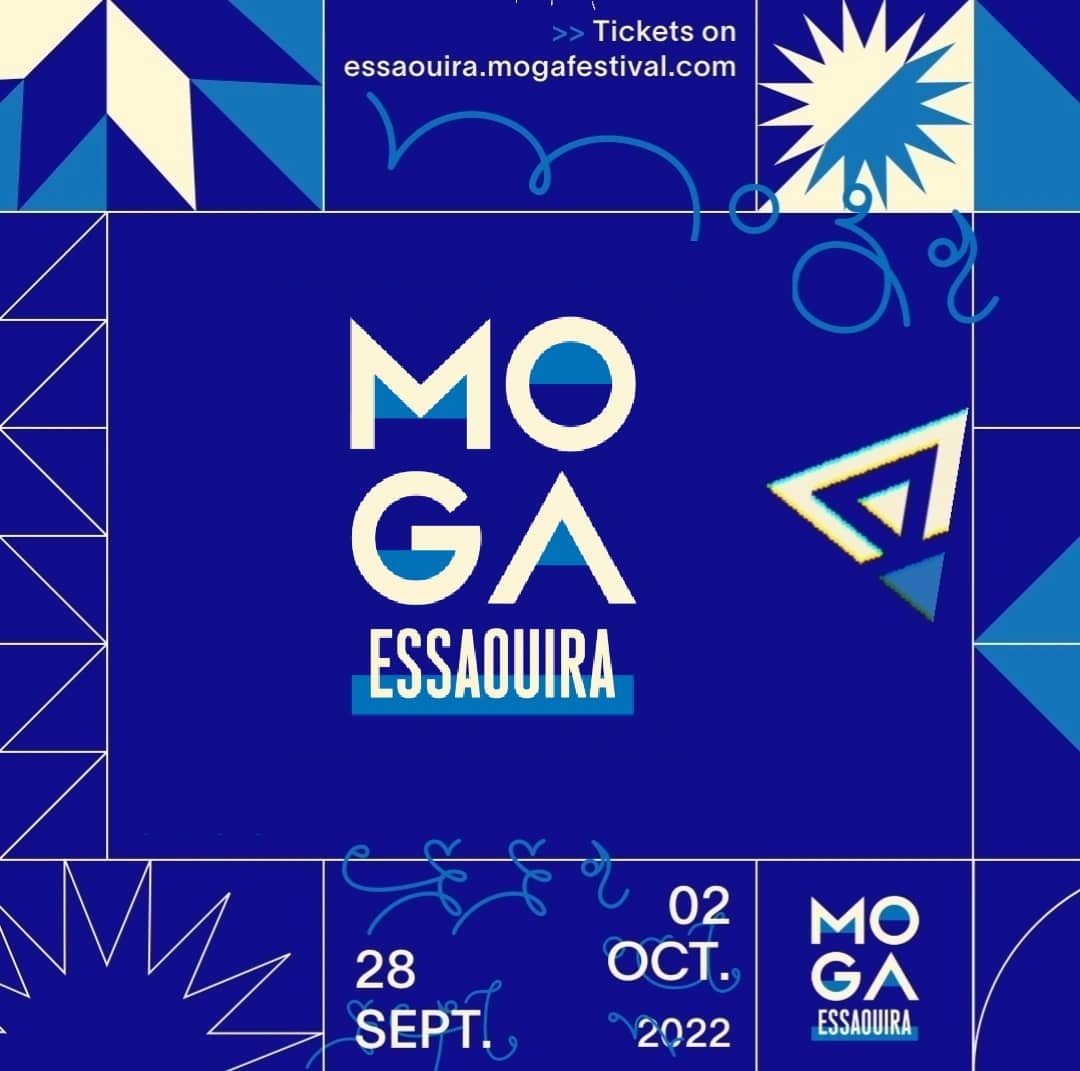 MOGA Festival 2022 Essaouira is here! Prepare to be inspired!
Here's how the festival will unfold in Essaouira, Morocco
From Wednesday 28th of September to Sunday October 2nd, the festival will be divided in two parts:
MOGA OFF
On September 28th and 29th, two days of free events and activities plays out in different Souiri hotspots: within the Medina and by the beach. The program will soon be revealed (open party, masterclasses, brunches…).
NO tickets needed, just RSVP
MOGA IN
From September 30th to October 2nd, the Sofitel Essaouira Mogador will host three days of the festival with no less than five stages settled for a massive international lineup. From 1pm to 4am, the MOGA Tribe will enjoy the paradisiac pools with views on the Atlantic surrounded by olive trees and a program that includes over 50 artists and many surprises!
LINEUP
Acid Arab (dj set) ✷ Bel Âge ✷ CC:Disco! ✷ Dj Python ✷ Dj Tennis ✷ Hassan ✷ Guedra Guedra (dj set) ✷ Jimi Jules ✷ Katwar Sadik (live) ✷ Kich ✷ Ladygoule ✷ Lee Burridge ✷ Meibi ✷ Monile ✷ Moon.wav ✷ Mr.ID ✷ Nathabes ✷ Nomads ✷ Petre Inspirescu ✷ Polo & Pan (dj set) ✷ Retro Cassetta ✷ Rui Vargas ✷ Saib. ✷ Sassy J ✷ Sébastien Léger ✷ Soichi Terrada (live) ✷ Sonja Moonear ✷ Timinu ✷ Vlada ✷ Yahya (live) ✷ Adam Dirk'heim ✷ Ahm Red ✷ Alyssa & Gia ✷ Atlassi ✷ Blossom Doudou ✷ Cortega ✷ Del Amico ✷ Diass ✷ DJ Vibe ✷ Francesco Del Garda ✷ Funktonio ✷ Habibi Funk ✷ Irenee S ✷ John Talabot ✷ Maou ✷ Moullinex ✷ Parallells (live) ✷ Rammö ✷ Shimon ✷ Simo Jettou ✷ Slim peace
TICKETS MOGA Festival 2022
1st release = 1700 Dhs (SOLDOUT)
2nd release = 1900 Dhs
Tickets needed, Get yours HERE
Be sure that we'll prepare everything for you to dance and celebrate the return of MOGA to its motherland
Here it is, the line-up for MOGA Essaouira 2022 packed with thrilling artists that will leave you speechless. ​