Timelapse Festival: A Perfection Moroccans Have Been Waiting For!
Timelapse Festival, held at the exquisite Vichy Celestin in Bouznika, Morocco, from September 1st to 3rd, was a long-awaited moment of perfection for Moroccans and international visitors alike. This extraordinary event not only delivered an unforgettable experience but also addressed several much-anticipated enhancements in Moroccan event organization. In this article, we will delve into the festival's impeccable organization, world-class sound system. Furthermore, we will explore the festival's unique features,  the visually stunning displays reminiscent of the renowned Zamna Tulum stage. A secondary stage for ambiance shifts and a wide array of stands offering diverse gifts, goods, and delectable foods. Despite a brief rainfall during Mano Le Tough's DJ set on the second day, the festival's dedicated team persisted with unwavering determination, ensuring that attendees experienced perfection in every aspect.
Timelapse Festival's Impeccable Organization: A Game-Changer for Moroccan Events
Timelapse Festival set a new benchmark for event organization in Morocco. Attendees reveled in the seamless flow of the festival, from convenient ticketing procedures to effortless navigation within the venue. This meticulous attention to detail eliminated common inconveniences that often mar the experiences at other events.
Sound System Excellence: An Auditory Delight
The quality of sound can make or break a music festival, and Timelapse Festival left nothing to chance. The impeccable sound system ensured that every beat, melody, and note resonated with pristine clarity, captivating the audience and elevating their overall experience to new heights.
Visual Spectacle: Echoes of Zamna Tulum
The festival's stage lights and visuals, complete with a colossal rectangular screen, transported attendees to the legendary Zamna Tulum stage. This immersive visual experience added another layer of enchantment to the festival, making it a truly unforgettable spectacle that will be etched in the memories of all who attended.
Ambiance at Your Fingertips: The Secondary Stage
The inclusion of a secondary stage was a masterful move by the festival organizers. It allowed festival-goers to seamlessly transition between different musical ambiances, catering to diverse tastes and ensuring that everyone found their rhythm.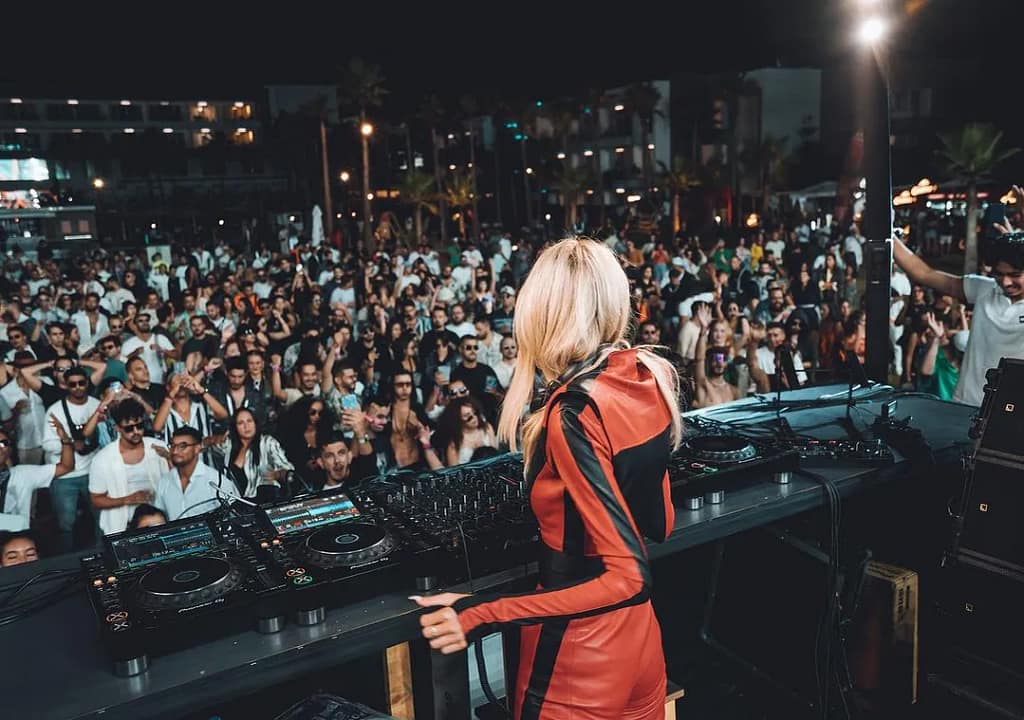 Shopping and Dining : A Festival Within a Festival
Timelapse Festival not only thrilled the senses with music and visuals but also offered a unique shopping and dining experience. Multiple stands adorned the festival grounds, offering a diverse array of gifts, goods, and delectable foods. It was a shopper's paradise and a culinary haven for food enthusiasts.
Rain Couldn't Dampen Spirits
On the second day of the festival, during Mano Le Tough's set, unexpected rain showers threatened to dampen the mood. However, Timelapse Festival team displayed unwavering resilience and determination, ensuring that the show went on without missing a beat, thus reinforcing the notion that perfection is not easily deterred.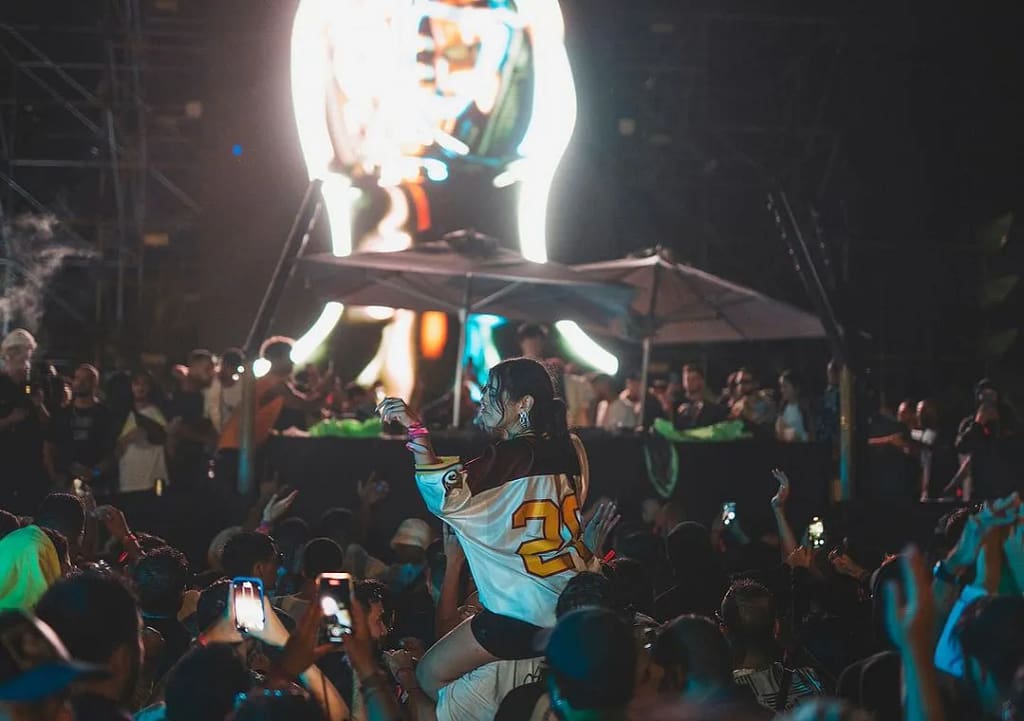 Conclusion: Perfection Personified
Timelapse Festival in Bouznika, Morocco, was a resounding success. It not only entertained but also fulfilled the expectations of Moroccans who had long awaited an event of such caliber. From the seamless organization to the flawless sound system, captivating visuals, diverse musical ambiances, and a delightful shopping and dining experience, this festival left attendees with cherished memories of perfection. Even when faced with unexpected rain, the dedicated team ensured that the festival remained an embodiment of excellence.
Don't miss out on future editions of the Timelapse Festival. Stay tuned for updates and mark your calendars for what's coming next!
When and where does the Timelapse Festival usually take place?

Timelapse Festival typically occurs in early September at Vichy Celestin in Bouznika, Morocco. Keep an eye on their official website for the latest updates.

What kinds of music can I expect at the festival?

The festival boasts a diverse lineup of DJs with their unique style, ensuring a wide range of musical genres to cater to every taste.

Can I purchase tickets in advance, and how can I do so?

Yes, tickets are available for purchase on the official Timelapse Festival website. Early bird tickets are often offered, so be sure to secure yours ahead of time to save some money.

Is on-site accommodation available for festival-goers?

On-site accommodation are usually available at the venue, beside that there are various lodging options near the festival, Shuttle bus to Casablanca and Rabat are also offered.

Can I participate as a vendor or artist at the Timelapse Festival?

The festival frequently welcomes vendors and encourages aspiring artists to participate. Check their website for information on how to get involved in future editions.