Awake Festival
2 September, 2022 @ 5:00 PM

-

4 September, 2022 @ 5:00 AM

UTC+0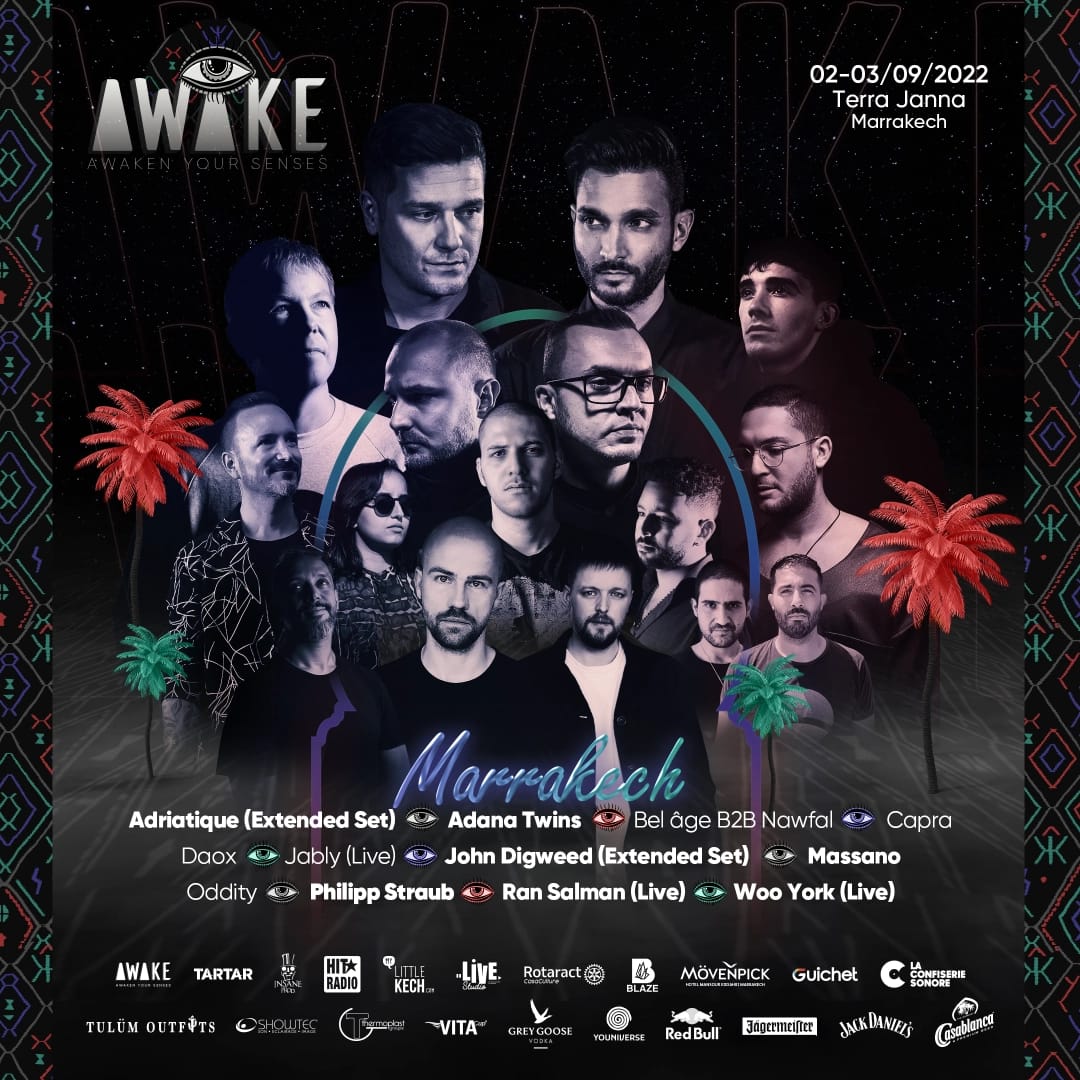 Awake Festival is a new concept that draws its identity and inspiration from Art and Culture.
It aims to be eclectic, rich, disruptive and valuable, through its positioning as a platform for artistic exhibition and promotion of Art that allows young Moroccan artists to express their diverse identities, their experiential perspectives of life, through a multitude of forms of expression and creation: photography, sculpture, ecological fashion, painting, sound and light creations, dance and so many others.
Awake is also a catalyst of cultural and artistic tourism, its mission is to help discover our beautiful country, through the holding of events in different cities of Morocco in different formats, thus putting the promotion of national and international tourism at the heart of its thinking.
Its mission is also to promote culture and art between countries, thus aiming through the international artists and DJs present, to create an artistic and cultural link between nations, thus helping Morocco to establish its position as the cultural cradle of Africa.
Line Up
Tickets
Please find all different Tickets & packs HERE