Once Upon a Time (Bodzin)
10 September, 2022 @ 6:00 PM

-

11 September, 2022 @ 6:00 AM

UTC+0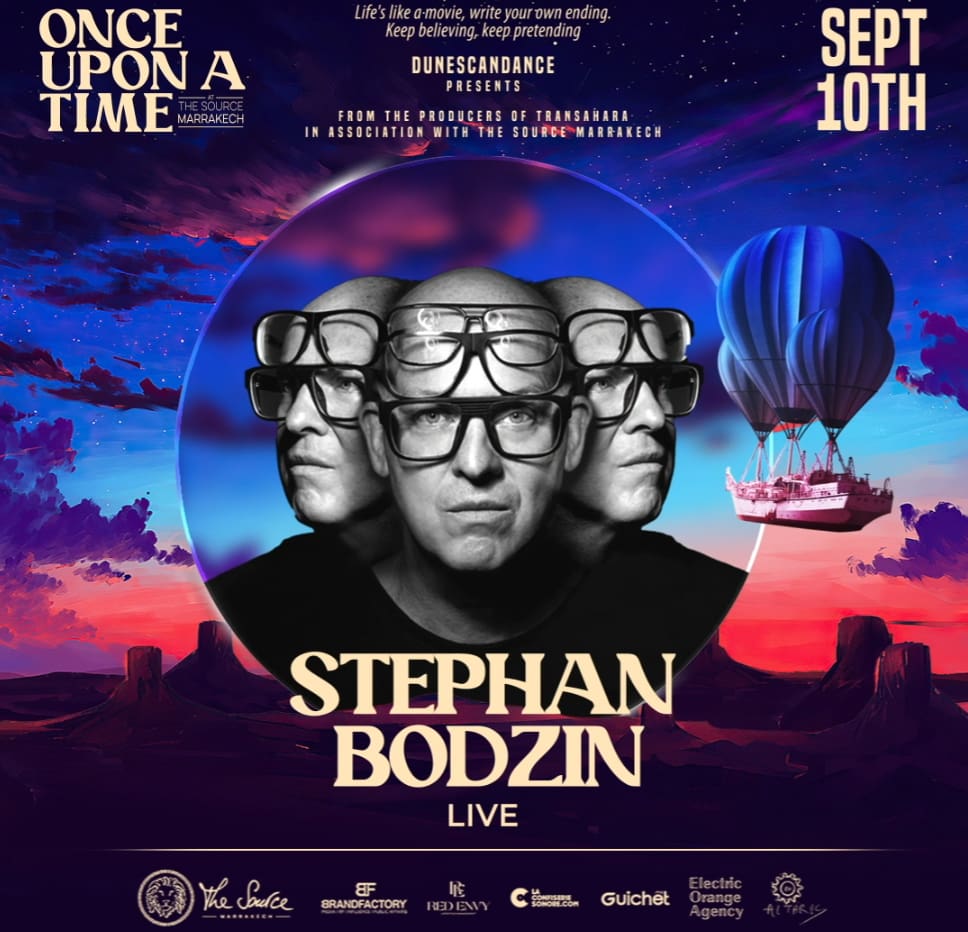 We are very happy to announce the return of #OnceUponATime with a new show with BODZIN (live) on Saturday the 10th of September at The Source Marrakech. One of the most innovative artists and techno superstars in the world, BODZIN will be playing for an unforgettable night. The show's line-up will also include the very talented and acolyte of Bodzin, Luna Samare, as well as our magnificent Moroccan DJs, Yeru, Nak and Nathabes!!
Dunes Can Dance (Transahara Festival) is a family of experienced producers, talented artists, visionary designers, imaginative storytellers and travel specialists that have come together to produce unique, dream-like experiences for electronic music lovers in Morocco and abroad.
From a remote corner of the Sahara desert to the turquoise seas of the Caribbean, passing through Marrakech magical landscape, Dunes Can Dance actively seeks the most beautiful and unusual places on this planet to make magic happen.
The Transahara Family gives birth to Once Upon A Time, The Newest Dunes Can Dance protégé, aiming to create a mind-blowing, heart-opening and breathtaking musical journey, catching each emotion, each special moment and engraving it into your memories.
Welcome to the second chapter of Once Upon A Time that will takes place @ The Source Marrakech Saturday September 10th 2022
Lineup
Tickets
General Admission Pass: Includes 1 night General Admission access to OUT Event. 
VIP / Backstage pass: Includes Dedicated VIP fast access to the Event, VIP Washrooms, Private Bar and access to the backstage.
Table package available soon